Visiting Bali, one of the most beautiful Islands on earth will not be complete without having Fresh Young Coconut Water…
Introducing Young Coconut Fresh Water at Sitara Indian Restaurants Bali .. we sealed the coconut after cleaning it, to maintain the highest hygiene standards for our dear customers.
At Sitara it's always you the Customer First and Uncompromising Quality Products backed up with Impeccable Service.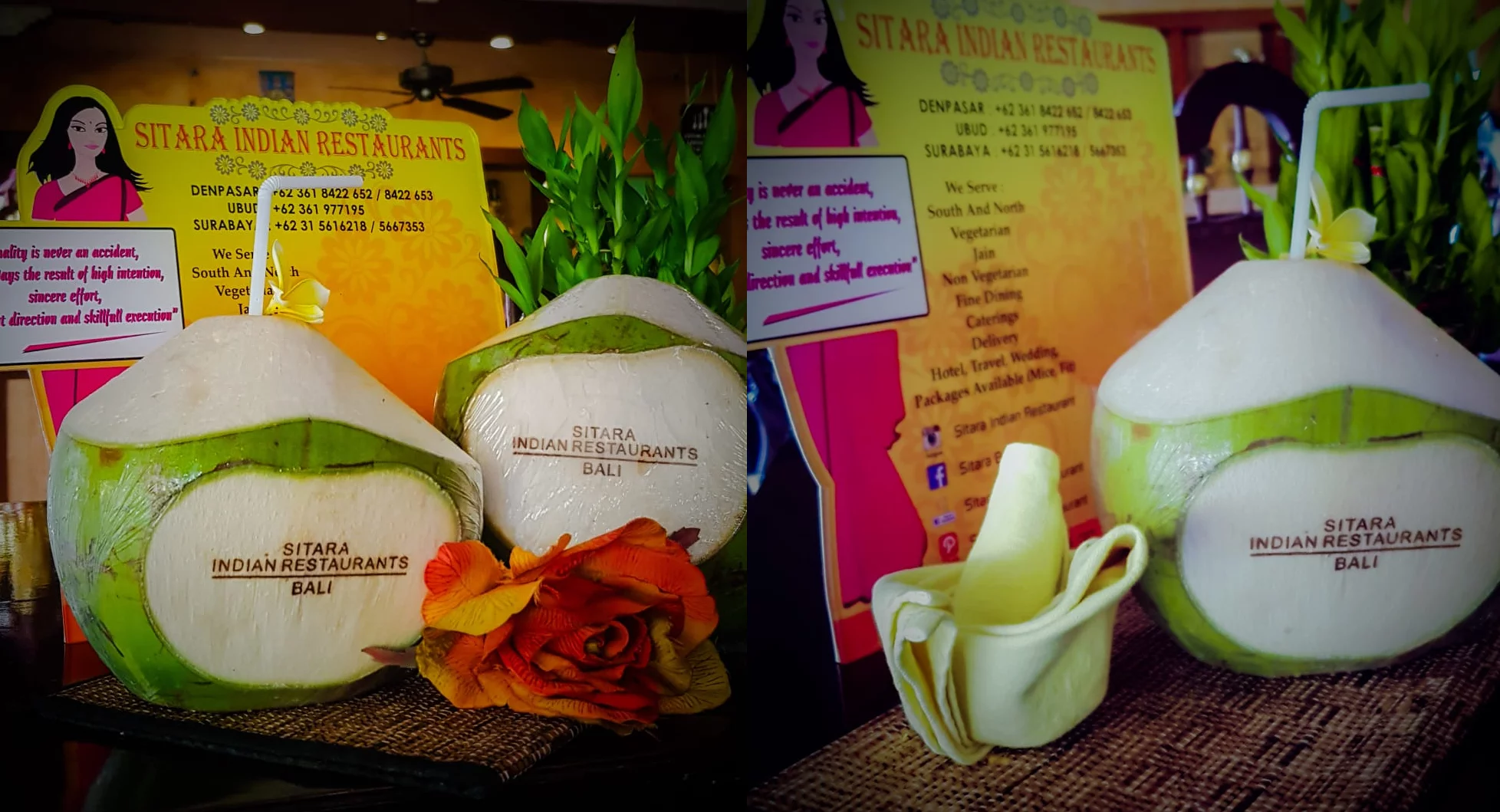 So dont forget to ask for our custom coconut fresh water ..
Be young and healthier.
Have Coconut Water…☺